Pixduel?
Free
von FEO Media
Rubriken: Games, Entertainment, Trivia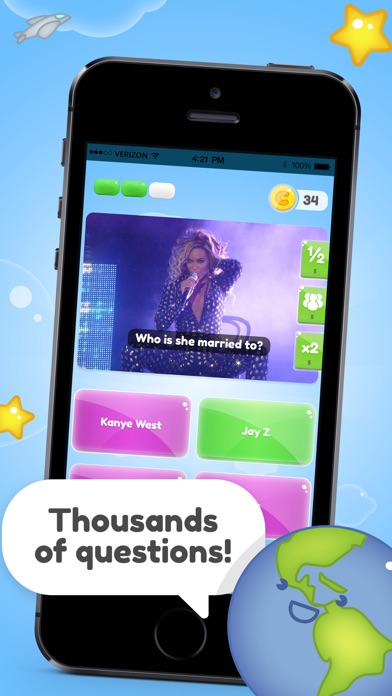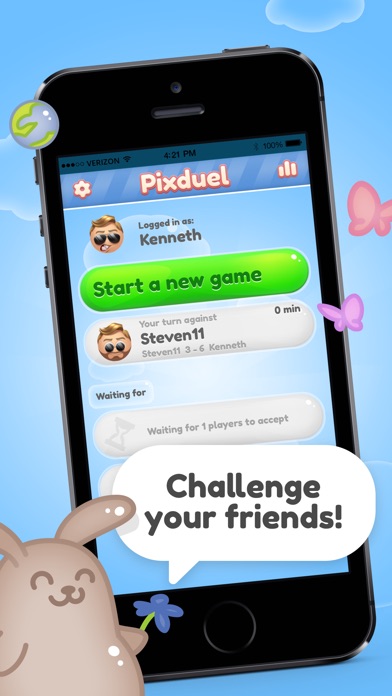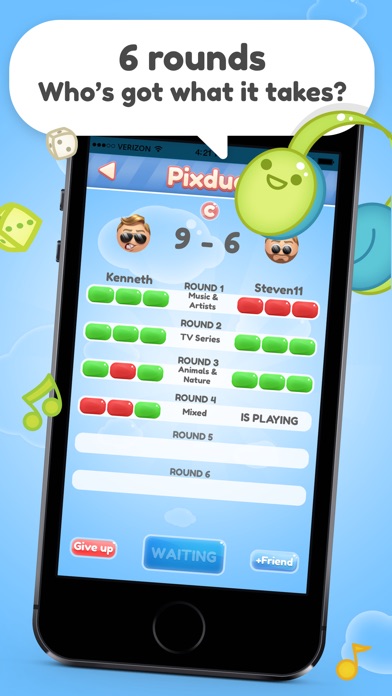 Are you a pop-culture whiz?
CHALLENGE YOUR FRIENDS ON PIXDUEL AND FIND OUT!
Pixduel is a colorful social game with multiple choice picture questions about everything pop culture. Put your pop culture knowledge to the test in an 18-question duel against one of your friends or someone from the growing Pixduel community.
*FEATURES*
? Loads of fun categories including candy & soda, food & drinks, sports, movies and more!
? Thousands of high quality image questions written by our Pixduel team.
? Submit your very own image trivia questions! [NEW!]
? Climb the charts - Compare your knowledge to other top U.S. players.
? Connect your social media accounts and invite your friends to battle!
? Create your very own avatar with countless features to choose from.
? New questions are added daily so Pixduel never gets old!
Let's duel!
Facebook & Instagram: Pixduel
Twitter: @Pixduel_game
www.pixduel-game.com
www.feomedia.com
---
AppStore DE
Rubrik Educational
Rubrik Trivia
AppStore US
Rubrik App Store
Rubrik Games
Rubrik Educational
Rubrik Kids
Rubrik Trivia